Rev. Maddie Sifantus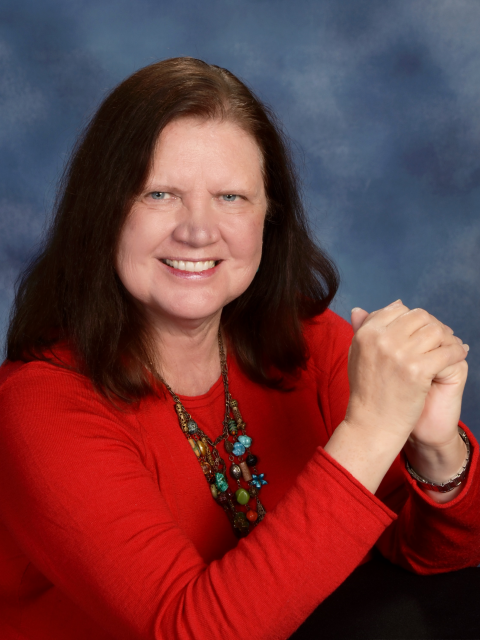 Rev. Maddie is the founder/director emerita of the Golden Tones, a sixty member elder chorus. Reverend Sifantus retired from the Golden Tones after twenty years in August 2008. Reverend Sifantus is the former Director of MUSE Inc. (Music Serving Elders), which she served for two and a half years during the time of their transition from their founding director. She leads worship as available at churches in the Unitarian Universalist Association, as well as in interfaith settings and Protestant churches, focusing on ministry with elders, music and healing, death and dying, and community ministry, as well as all the themes of liberal religion. She specializes in interfaith and ecumenical weddings and memorial services.
Reverend Sifantus is the former co-president of the Unitarian Universalist Society for Community Ministries, the national UUA professional organization which supports and advocates for community ministry. She served on the board of CENTER of the Unitarian Universalist Ministers Association, which plans continuing education opportunities for UU clergy and seminarians. She was adjunct faculty and the liaison from the UUA to the UU students at Andover Newton Theological School for ten years, leaving to sit as a member of the Ministerial Fellowship Committee of the Unitarian Universalist Association, which she is currently serving. She is formerly the outreach Protestant clergy for Healing Partners of Jewish Family Services of Metrowest. She has been an outreach worker associated with the Bill Moyer's series on death and dying, On Our Own Terms and also leads workshops on the advance directives document, Five Wishes, of Aging with Dignity. She is a trained Funeral Celebrant. She has been chair of the Compassion Sabbath working group of the Massachusetts Compassionate Care Coalition. Reverend Sifantus also has a long term interest in youth issues, having been Youth Director at the First Parish in Wayland and adult liaison to the Mass Bay District of the UUA from the district youth. She was clergy liaison to Partakers from First Parish in Wayland, a prison ministry. She is a former co-convener of the Wayland Interfaith Clergy Association and an active member in a number of other interfaith clergy associations.
Maddie has her BS and MA in Elder Studies from Lesley University in Cambridge, Massachusetts, where she received an award for Excellence in Graduate Studies. She has a Masters in Divinity with honors from Andover-Newton Theological School. She was ordained by and is a community minister in affiliation with the First Parish in Wayland. She also did undergraduate work at Rhode Island School of Design, as well as extensive musical study from childhood.
Maddie is a professional singer who had classical training and has performed many different types of music during her career, from rock to folk to classical. She is the former Music Director of the Unitarian Universalist Church of Reading. She was the soprano soloist and section leader at the First Parish in Concord. Before that she sang for the First Parish in Wayland for twelve years. For many years she freelanced as a singer at many churches in New England for weddings, memorial services, and as soloist for special worship services. On her visits back East she will continue to perform with an accompanist at various functions, nursing homes, and social clubs. She performs as a duo with accordion player Richard Conti, as well as other professional musicians.
Maddie is a founding member of the vocal group TVS (The Vocal Section) which performs at nightclubs, faith communities, and functions in the Northeast, as well as doing studio recording work. Her work has appeared on the soundtracks of movies such as Dick Tracy and The Secret of Roan Inish, as well as numerous demo tapes for local artists. TVS sang on the Love Dogs CD, New Tricks. In live performance, TVS specializes in R & B and gospel music. They anticipate performing in Boston and beyond during Maddie's trips back East.
Maddie has performed with many other performers and groups over the years. Since 1996 she has appeared with singer-songwriter Lorin Rowan in the Boston area at the Old Vienna Kaffehaus, Natick Center for Arts, and Johnny D's, as well as venues such as the Bitter End in New York City, Passim in Cambridge, the Fillmore in San Francisco, and the Sweetwater in Mill Valley, CA and New George's in San Rafael, California, as well as live on several folk radio stations. Now that she is closer to her California musical colleagues she expects to perform with them in the Bay Area and host them in Santa Paula.
Maddie is a member of the First Parish in Wayland, and is a past board member of Womankind, MIN (The Massachusetts Intergenerational Network) and Youth Pro Musica. She served for a number of years on the Town of Wayland's Housing Partnership.
Maddie has a son and daughter-in-law, who live in Hollywood with her two grandchildren. She looks forward to seeing them often and their visits to Santa Paula. She loves to entertain, to cook and garden, go to wineries, travel, and looks forward to exploring her art background and the pink light of her new community.
SOME AWARDS
2008
Certificate of Achievement from the Massachusetts Legislature
In recognition of Dedication and Service by the Wayland Council on Aging
December 4, 2007
Bolli Distinquished Speakers Award
Brandeis University
June 24, 2006
The Joseph Tuckerman Inspirational Leadership Award for Excellence on Behalf of Unitarian Univeralist Ministries. Awarded by the Unitarian Universalist Society of Community Ministries for "her exceptional leadership qualities and service to the Society for Community Ministries and its membership from 2001-2006. It is with loving admiration and respect that we honor you for the years given SCM, of joyful creativity, dedication, pastoral care, and personal sacrifice, beyond all expectation, and by which you have build for future generations a stronger and more vibrant Unitarian Universalist Ministry."
October 17, 2006
The Arts Wayland Foundation presented an Award of Appreciation "In recognition of her contribution to the beauty of our lives, the enrichment of our spirits, and the arts of our community."