April 23, 2023
Santa Paula Concert Series presents
A Musical Romance featuring Jeff and Lisa Linsky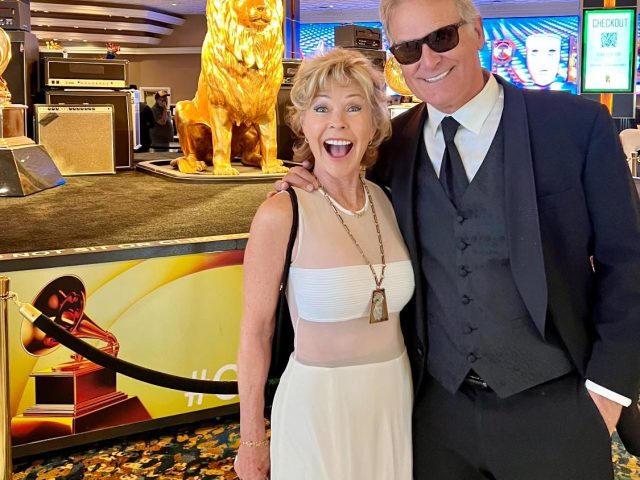 Day and Time
Sunday Apr 23, 3:00 PM - 5:00 PM
Details
The Santa Paula Concert Series presents Jeff and Lisa Linsky: A Musical Romance on Sunday, April 23 at 3:00 PM in the Sanctuary of the Universalist Unitarian Church of Santa located at 740 E Main St, Santa Paula, CA.
Fresh off their Asian concert tour, award-winning artists Jeff Linsky (guitar) and Lisa Linsky (piano) will share the stage in an intimate duo concert at the Universalist Unitarian Church of Santa Paula.
In person only. Ticket reservations $20, $10 for 12 and under, under 5, free. Follow link below to make your reservation(s) on Paypal; your name will be on a list at the door on the day of the concert. You can also call the office at 805-525-4647 or take pot luck at the door on the day of the concert. In our intimate and acoustically superior church sanctuary.
"Jeff Linsky's talent is the stuff guitarist dreams are made of."
~ Guitar Player Magazine
"Lisa Linsky's latest release, Angels Among Us, is a full flowing and passionate tale, told by a pianist who is truly in touch with her musical muse."
~ One World Music Radio Admission is $20 donation at the door, from the church office during office hours, or by Paypal on the church's website: www.uucsp.org/SP-Concert-Series. Credit cards, checks and cash are accepted at the door. Children 12 and under are $10; children 5 and under are free. Seating is first come, first served. Proceeds benefit the Universalist Unitarian Church of Santa Paula Building and Historical Fund. For more information call 805-525-4647 or email office@uucsp.org
JEFF LINSKY BIO
Southern California native Jeff Linsky discovered the guitar at the age of ten. Although primarily a self-taught musician, he did study briefly with both Spanish guitar virtuoso Vicente Gomez and jazz guitar great Joe Pass. While still in his teens, Jeff began traveling the world as a touring musician, eventually signing with Concord Jazz. Known for his polyphonic improvisation on the nylon string guitar, Linsky's recordings for Concord (and other labels) have featured such notable band mates as Steve Kujala, Luis Conte, Alex Acuna, Alphonso Johnson, Jennifer Leitham, Barnaby Finch, Karl Perazzo and Michael Spiro. As an award winning composer, Jeff's music has been featured internationally in film and television, including as the broadcast theme for the Monterey Jazz Festival.
LISA LINSKY BIO
When Lisa Linsky was four years old, she discovered an old upright piano, buried in the cluttered family garage. Upon playing her first few notes, Lisa immediately felt a connection with the instrument - a connection shared with her grandmother and great grandmother, who were both accomplished concert pianists. However, Lisa's music studies had to share time with her career as a child actress in Hollywood. Young Lisa was featured in numerous commercials and also appeared in movies, alongside of such notable actors as Robert DeNiro, Shelley Winters and Bruce Dern. One of Lisa's fondest childhood memories is of playing the piano with actor Jack Lemmon on the set of "The Fortune Cookie", in which Lisa played the role of Walter Matthau's daughter. Although family friend and celebrated composer Henry Mancini had recommended Lisa to attend the Juilliard School of Music, after her acting career, Lisa chose to focus on raising a family. For several years, the piano remained Lisa's private sanctuary, while she raised her six children. It wasn't until her children were grown, along with the encouragement of her award-winning composer and recording artist husband Jeff Linsky, that Lisa began sharing her music with the world - and the response has been overwhelmingly positive.
"Angels Among Us by Lisa Linsky is an album any serious fan of the solo piano genre must have at all costs, a full flowing and passionate tale, told by a pianist who is truly in touch with her musical muse."
~ Steve Shepherd, One World Music Radio
https://uucsp.org/.../a-musical-romance-featuring-jeff.../ See less
Music & audio
Santa Paula, California