January 11, 2020
Santa Paula Concert Series presents
Thousand Oaks Chinese Folk Ensemble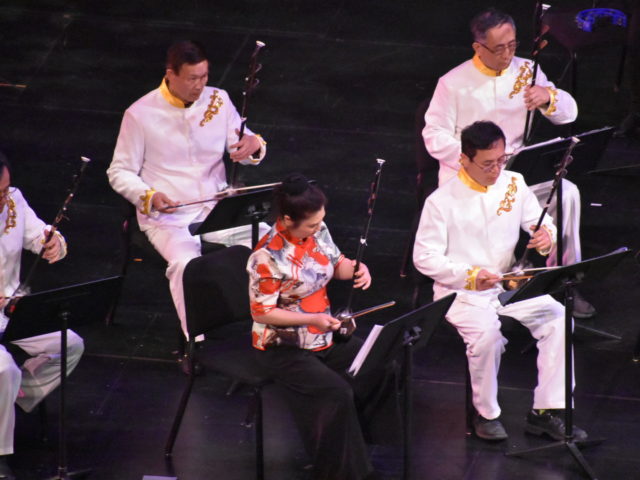 Day and Time
Saturday Jan 11, 7:00 PM - 9:00 PM
Details
The Santa Paula Concert Series will present a very special event when it hosts a concert by the Thousand Oaks Chinese Folk Ensemble on Saturday, January 11, 2020 at 7:00 PM at the historic Universalist Unitarian Church, a Ventura Historical County landmark, located at 740 East Main Street, Santa Paula. It is handicapped accessible through the side gate.
In May of 2007, six amateur Chinese folk instrumentalists got together on a casual occasion and cheered one another for their childhood passion. This marks the informal inception of Thousand Oaks Chinese Folk Ensemble. In the past ten years, the Ensemble has grown from six to twenty members. They now have a percussion team, a string team, and a pluck string team. 

They perform a variety of repertoire ranging from "Black Bamboo Melody", "Colorful Clouds Chasing the Moon", "Dance of the Golden Snake", "Beaming with Joy", "Celebration" to the more sophisticated ones such as "Overture of the Spring Festival", "A Song to the Boxwood Shoulder-Pole", "Peking Melody", "Camel Bell", "Picking Up Reeds Flower", "Dance Melody of Yao", and "Beautiful Lake Tai".

Members of the Ensemble proudly believe that they have not only enriched their own daily lives being situated far away from their home towns, more importantly, they have also contributed effectively to the bridging of East and West music, strengthening the cultural and educational exchange in Conejo Valley, Ventura County, and throughout Southern California.
The Universalist Unitarian Church of Santa Paula has been home to a number of musical events throughout its 129 year history. This concert will have a special reduced admission price of $10 donation at the door, from the church office during office hours, or by Paypal on the church's website: www.uucsp.org. Children 12 and under are $5; children 5 and under are free. Proceeds benefit the Universalist Unitarian Church of Santa Paula Building and Historical Fund. Parking is on the street or behind the church. UUCSP is a registered Ventura County Historical Landmark. For more information, call 805-525-4647 or email uuscpoffice@gmail.com.