October 18, 2020
Service:

Our Heritage, Our Future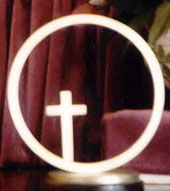 Day and Time
Sunday Oct 18, 10:30 AM - 11:30 AM
Details
We look to our roots as a Universalist congregation to envision our future and how each of us can support it and realize its message of universal, radical love. Canvas Sunday
Rev. Maddie Sifantus with Jerry Gray, Worship Host. Vincent Sorisio, Church Musician
Followed by a Break Out Coffee Hour.
While we can't pass a plate for the offering Checks for pledges or donations can be mailed to UUCSP, 740 E Main St, Santa Paula, CA, 93060. Be sure to put pledge or donation in the memo line. You can also set up auto pay with your banking institution. If neither works for you, you can give from the link on www.uucsp.org.
Join Zoom Meeting
https://us04web.zoom.us/j/7312177775

Meeting ID: 731 217 7775
Password uucsp93060
To call in by phone 1+ 669 900 9128
Phone password: 529593