November 1, 2020
Service:

Day of the Dead/Samhain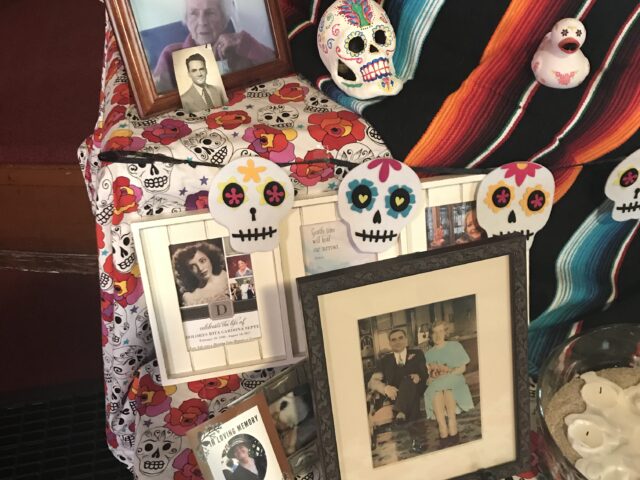 Day and Time
Sunday Nov 1, 10:30 AM - 11:30 AM
Details
Our annual service that lifts up the many traditions of this time of the year: Dias de los Muertos, Day of the Dead, Samhain, All Saints Day and All Souls Day. Send in photos of those gone from our lives this year and years past for a slideshow, to minister at uucsp.org as well as objects that may be placed on our altar in the Sanctuary may be arranged to be dropped off at the church through Rev. Maddie or Krystal Johnson, administrator.
Rev. Maddie Sifantus with Kate English, Worship Host. Vincent Sorisio, Church Musician
Followed by a Break Out Coffee Hour.
First Sunday Plate to Interface Child and Family Services. Put First Sunday Plate in the Memo Line
While we can't pass a plate for the offering Checks for pledges or donations can be mailed to UUCSP, 740 E Main St, Santa Paula, CA, 93060. Be sure to put pledge or donation in the memo line. You can also set up auto pay with your banking institution. If neither works for you, you can give from the link on www.uucsp.org.
Join Zoom Meeting

https://us04web.zoom.us/j/7312177775

Meeting ID: 731 217 7775
Password uucsp93060
To call in by phone 1+ 669 900 9128
Phone password: 529593